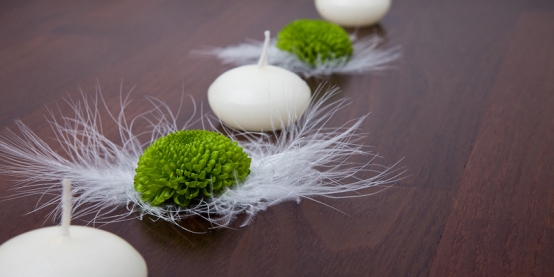 BEFAG Parquet Factory
Technological development is essential in order to manufacture premium quality, marketable and in-demand products efficiently. With that in mind, there is continuous investment in our BEFAG Parquet Factory. All of our developments are made according to the most modern principles known at the time. Consequently, many times, we were the first to introduce novel parquets in Hungary such as the Pan-Loc parquet with antibacterial surface treatment. We maintain the same high quality that was the foundation of our market success. Our efforts were not without praise: BEFAG parquet earned the Hungarian Product Grand Prize.
Our predecessors took a hard and risky step by starting parquet production in 1976 in Zalahaláp. They created such a high quality production culture in the factory that not only had to be mastered, but which demanded constant improvement and development. By the end of the 1980s, the technology used at the beginning was already outdated and uncompetitive.
The leadership of our company recognised that and decided to build a new factory. The facility accommodating to the then-known most modern technological principles started to operate in 1990. The economic change of regime brought new competitors, not only local but international ones as well, who could also manufacture products that met the demands of the times.
Due to market competition and rising quality expectations, we faced new challenges at Zalahaláp. In order to stabilise the market position of BEFAG parquet, we opted for further technological advancements. Between 1998 and 2002, we modernised the manufacturing of the finished parquet's top layer and completely replaced the technology that was originally in place. In this period, additional machines and equipment were purchased and our investments were aimed at improving quality.
At the end of 2004, as a result of a new modernisation programme, our traditional product structure was also changed. In order to modernise production, but also maintain and improve competitiveness, we purchased the manufacturing rights of one of the increasingly popular technologies on the European market, a mechanically click-locking parquet profile from the Swedish market leader company, Välinge Innovation AB.
In the spring of 2005, we started to manufacture finished parquet floorings with the PanLoc click-lock system as the first company to do so in Hungary. In order to increase competitiveness, a new surface treatment technology was introduced in the same year, which resulted in further improvement of quality. Our company purchased new varnishing machines that ensured the safe operation of the surface treatment line and we also installed an intermediate varnish grinder which further refined the quality of the parquet. This investment made it possible to apply the surface treatment substances to the final product in up to seven layers.
In line with market needs, the PanLoc parquet was produced in increasing volumes while we also kept manufacturing our traditional products: a parquet with tongue and groove closing which is not to be confused with the older tongue and groove type, but there are divided and undivided parquets available as well.
With the conversion of an old sawmill, a new finished goods warehouse was handed over in 2008 that could satisfy all needs. In the same year, we purchased a circular rip saw which enabled us to productively manufacture five thin lamellas simultaneously. Meanwhile we also installed an automatic robot for the stockpiling of paned top layers. In 2008-2009, all of the factory's handling machines were replaced with new ones.
We believe that it is essential to continuously improve technology and to constantly innovate, if we want to comply with market requirements. That is why a new series of large-scale investments were started in 2010. In 2011, we handed over three new Hildebrand drying chambers, which not only expanded our drying capacities but also improved the quality of drying. At the end of the year, a complete surface preparation and surface treatment machine line was also put into operation. The installation of the new machine line enabled the application of various surface treatment methods (such as closed lacquered, open lacquered, oily, oily effect, coloured, stained, structured, limed) so that we could satisfy almost every demand arising on the market. The parquet goes over a 100-meter long production line until it reaches its final finish. Automated robots handle the loading and unloading.
As a result of our innovative developments, our antibacterial coated parquet was awarded the Hungarian Product Grand Prize in 2011. This solution is used for all our lacquered products now.
The prize, which acknowledged the true value of our work, did not make us idle though. Quite the opposite! It motivated us to incorporate further innovations along the path we have undertaken for productive and high-quality manufacturing, with the help of which we can make the BEFAG parquet brand more popular on the market.
Following the technological restructuring and rationalization, we moved our finishing line to a larger factory space that complies with all needs, facilitating the improvement of quality and productivity. In the meantime, the majority of our buildings were fully renovated and a new showroom was also established in the BEFAG Parquet Factory in Zalahaláp.
As a result of our work, the BEFAG brand name evokes appealing and reliable quality finished parquets in the mind of many specialist retailers, constructors, builders and home owners across Europe. Besides the state-of-the-art and constantly renewing product range, the excellent use value and the respect for and protection of the environment, we are also fully committed to satisfying our customers' demands. We can comply with special requests like surface treating cashmere or making unique coloured products on demand.
Our long-term goals include restructuring and modernizing the top layer line and the complete renewal of our press technology. As a result of all this, we will be able to manufacture products in new sizes more productively and satisfy any additional customer demands. BEFAG Parquet as a brand name obliges us to enhance our good reputation.