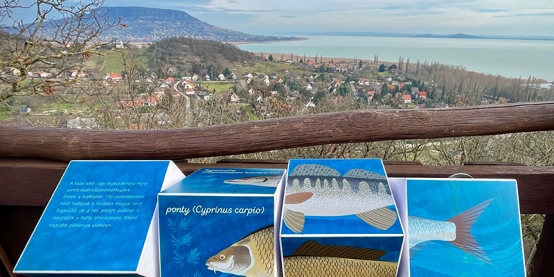 Explore them and enjoy the unusual view
Of course, the first thing that comes to mind when thinking about Lake Balaton are the beach and bathing, but it worth to visit the nice look-out towers that are found around the lake. From the towers there is an enchanting view of the lake and its picturesque surroundings. You can see the turquoise color water surface and the mountain ranges surrounding the lake, like Badacsony, the heights of the Tihany Peninsula and the conical hills of the Balaton-Highlands.
We are happy to inform you, that in the framework of GINOP-7.1.9-17-2018-00016 project several viewpoints have been renovated around Lake Balaton. It is worth visiting all of them, because in this way we can enjoy the lake and its surroundings from many different points of view. Exploring the viewpoints offers a great family program at any time of the year.
Under the management of Bakonyerdő Zrt., the Festetics viewing tower in Gyenesdiás, Batsányi look-out tower in Balatongyörök and Óvár look-out tower in Szigliget have been renewed. All three settlements are near Keszthely, in one of the cultural centers of Lake Balaton, which offers a great opportunity for hiking as well as sightseeing and also scheduled some cultural programs.
Where are these viewpoints located? We are already showing:
In Balatongyörök, near the lookout point, also a fairy trail has been created, which we recommend to families with children.
In the framework of this grant other viewpoints were also renewed under the management of SEFAG Erdészeti és Faipari Zrt., as well as municipalities of Balatonföldvár and Fonyód.